How to Save your License

Your privilege to drive is one of your most precious possessions. To preserve your license, you must act promptly. Time is of the essence!
You have only ten calendar days from the date of issuance of the pink notice of suspension to contact a special section of the DMV to preserve your license. The date of issuance is normally but not necessarily the same as the date of arrest. The special DMV offices of the DMV are called "Drivers Safety Branches," and I have included the three bay area telephone numbers. However, I strongly recommend that you have your attorney and not yourself contact the DMV because telephonic contact is the least desirable means of preserving your rights. Other ways of contacting the DMV may cause the DMV to violate its internal guidelines in setting the hearing, and such violations can result in substantial, retroactive credits against any potential suspension. Please, call the number only if you are on your last day and cannot retain an attorney.
Another reason of having your attorney contact the DMV for you is that some of the hearing officers are extremely biased and must be avoided. When a hearing is requested, a hearing officer often is immediately assigned. If you are not aware of which hearing officers are fairer than others, you may be assigned one of the hearing officers that all the experienced DUI attorneys are avoiding. Once a hearing officer is assigned, it is extremely difficult to have him/her replaced with another.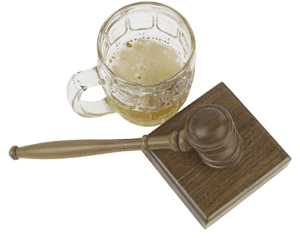 Moreover, there are two kinds of DMV hearings: in person or telephonic. "In person" hearings are done on site at the special DMV offices. "Telephonic" hearings are conducted by telephone at your attorney's office, between your attorney and the hearing officer. Each hearing has its advantages and disadvantages. You ought to discuss the benefits and pitfalls of each with your attorney before initiating the contact with the DMV.
Lastly, unlike in your criminal court case, in the DMV hearings, you do not have a right against self incrimination. An experience DMV hearing officer may have you, if you are present at your hearing, testify against yourself. Before setting a hearing, you should have a clear strategy about your case, because your defense and your testifying or not at the hearing may dictate which hearing you request.
If you don't act within ten calendar days, you license will be suspended for four or ten month suspension for first time offenders, and one or more years or more for multiple offenders. Longer suspensions happen with first time offender drivers under 21 years old (one year), or those who have refused a chemical test (one year), those with drugs in their possession (six months), as well as those with commercial licenses (one year loss of commercial license). Multiple offenders who have refused a chemical test have one year additional suspension tacked on (example: a second offender risks a two year loss of license).
If you fail to act within the ten calendar days and choose to drive with an alcohol suspended license after your 30 day pink temporary license expires, you face a minimum 10 days in jail when caught the first time (the 10 days is independent of any time for your DUI), 30 days for a second time and 120 days minimum jail the third time you drive without a license.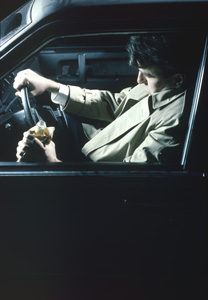 TIP: First offenders should enroll in a DUI school as soon as possible, even before going to court.
Why? You through your attorney, or on your own, hopefully, have contacted the DMV within the ten days following the issuance of the notice of revocation/suspension, and thus have a valid license through the hearing date. It is crucial to get into the three month DUI program because if you lose the administrative per se hearing, you can get a restricted license in 30 days or less from the date that your suspension first will have begun. Your receipt of a restricted license is predicated in part upon your enrollment in at least the three month, first offender DUI program.
You do not need to be ordered by a court to enroll into the first offender program. Many persons have tried to enroll in such a program, only to be deterred by an uninformed or poorly trained intake person at the DUI school who insists that the person first needs to be ordered into the DUI program. What you will need if you enroll before ordered by a judge into a first offender program is form H6.
To obtain form H6, you must physically go to a local DMV office (not the drivers safety branch, but the traditional DMV office). You must request form H6 in person and cannot order it on line. Form H6 is a misnomer, because it is not what it sounds like. Form H6 is not a blank form that you pick up, fill out, and file. Instead, Form H6 really is a computerized print out of your driving record that you receive from the DMV and that you must take to the DUI school.
The three Bay Area DMV Drivers Safety Branch offices are located in San Jose, San Francisco, and Oakland. Each serves a different geographical area of our area. San Francisco has jurisdiction over DUIs occurring in Napa, Sonoma, Marin and San Francisco Counties. Oakland oversees DUI license issues from Contra Costa and Alameda Counties. San Jose reviews DUI license issues from Santa Cruz and Santa Clara Counties.
The San Francisco number is (415) 557-1170. Oakland is (510) 563-8900, and San Jose's phone is (408) 229-7100. But please remember my admonition: you should not call these numbers yourself because there are better ways of contacting the DMV that potentially may produce rewards of back credits and also because you do not know which hearing officers may be biased or not. Only use these numbers if you have no other choice.
Out of state residents should also file for a hearing if arrested for a DUI. Even if the California DMV has not issued the out of state resident a license, the DMV will have created a file, beginning with the letter "X" for an unlicensed driver. That means if, in the future, the person ever wants to drive lawfully in California with a California license, he/she must complete all the requirements as a California resident (he/she must enroll and complete a DUI school program). Also, the California DMV may forward the arrest information to the out of state resident's state department of motor vehicles, who in turn may take action against the licensee. There is a special procedure by which an out of state licensee may request that he/she need not enroll and complete the DUI school.
DISCLAIMER: The results of any person's DUI case described on this web site and/or in the Bay Area DUI Law newsletter depend on factual and legal circumstances that are unique to a specific person. Information provided by this web site and/or the Bay Area DUI Law newsletter does NOT constitute a guarantee, warranty or prediction regarding the outcome of your legal matter. Any reference to laws, procedures, punishment or license consequences at court or the DMV in this web site and/or Bay Area DUI Law newsletter is NOT intended to be complete description of what can and will happen in any or every DUI case but instead is a simplified summary to facilitate the reader's understanding of general issues involving DUI law. The law is in constant change; penalties and consequences change; as such, the reader should not and cannot rely upon anything mentioned in this web site and/or Bay Area DUI Law newsletter. The reader is strongly advised to seek competent legal counsel to ascertain the law, penalties and consequences that apply to his/her unique circumstances.