Clean Up (Expunge) your DUI Record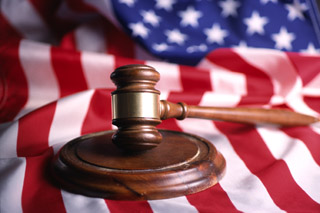 A person who has fulfilled the conditions of probation for the entire period of probation or has been discharged before the termination of the period of probation is entitled to have his or her plea of guilty expunged and the accusations dismissed. The judge should dismiss the case if the person successfully fulfilled all the conditions of probation for the entire period of probation, is not presently serving a sentence or is charged with a crime, and has, since judgment, "lived an honest and upright life" by obeying all laws.
If the person previously pled guilty or no contest, the judge should permit the person to withdraw his plea of guilty or no contest and enter a plea of not guilty. If a jury found the person guilty, the judge should set aside the jury verdict of guilty and dismiss the case. The person is thereafter "released from all penalties and disabilities resulting" from the conviction, except as provided by statute. For example, despite expungement, the person must still disclose the conviction in an application for state license or public office.
If you wish to dismiss your conviction, please visit www.clearyournamefast.com, a site that is fully automated. It is simple, fast and inexpensive to use.
DISCLAIMER: The results of any person's DUI case described on this web site and/or in the Bay Area DUI Law newsletter depend on factual and legal circumstances that are unique to a specific person. Information provided by this web site and/or the Bay Area DUI Law newsletter does NOT constitute a guarantee, warranty or prediction regarding the outcome of your legal matter. Any reference to laws, procedures, punishment or license consequences at court or the DMV in this web site and/or Bay Area DUI Law newsletter is NOT intended to be complete description of what can and will happen in any or every DUI case but instead is a simplified summary to facilitate the reader's understanding of general issues involving DUI law. The law is in constant change; penalties and consequences change; as such, the reader should not and cannot rely upon anything mentioned in this web site and/or Bay Area DUI Law newsletter. The reader is strongly advised to seek competent legal counsel to ascertain the law, penalties and consequences that apply to his/her unique circumstances.